Our Mission
BlueLine is owned by community-focused retired police officers who are committed to providing a positive, high-quality cleaning experience delivered through reliable, efficient and friendly service.
We will succeed, in large part, due to our customized and detailed hiring and training practices specifically designed to ensure that every person who enters our customer's home and/or business is educated, competent and trustworthy. 
We will strive to work with our customers to exceed their expectations through clear communications and high-quality work. We will listen to and document our customer's needs and wants, before using this valuable input to create solutions targeted at best serving their needs in the most economical and efficient manner possible.
Our cleaning products and equipment will be of the highest quality and value for the money.  We will always give realistic expectations of the final result and the timeframe needed to obtain that result.
BlueLine clients, whether requiring two hours or two weeks' worth of work, will entrust us to clean their home or business. They will be informed customers who realize that having competent, trustworthy workers take care of certain tasks for them allows them to concentrate on the things in their lives that make them healthy, happy and secure.
Our clients will value our high-quality work delivered at a fair price. They will have peace of mind knowing the people they have entrusted to enter their home or business are honest and reputable individuals of high character. We will give our clients the freedom and choice to live happy, successful and fulfilling lives by freeing them of their tasks so that they may pursue their dreams. 
  I was born and raised in the City of Waukesha before attending the University of Wisconsin-Platteville where I earned a Bachelor's degree in Criminal Justice.  I worked as a police officer for nearly thirty years; the last 26 years with the Wauwatosa Police Department.  I retired from Wauwatosa PD in January 2017 with the rank of Lieutenant.  
Prior to retirement, Bill and I began washing windows for friends and family.  After my retirement, we decided to increase the amount of window washing jobs we did each year.  Our client base has grown quickly, mostly through word-of-mouth advertising.  We soon recognized that our clients were in need of other reliable services.  For this reason, we began offering other types of cleaning along with window washing.  
I truly enjoy the service industry and take great pride in our ability to assist in making our clients houses and businesses look the best they can.  I believe that a contractor should show up when they say they are going to, do the work they said they were going to do, and charge the price they said they would charge.  My personal goal on every job is to exceed our client's expectations.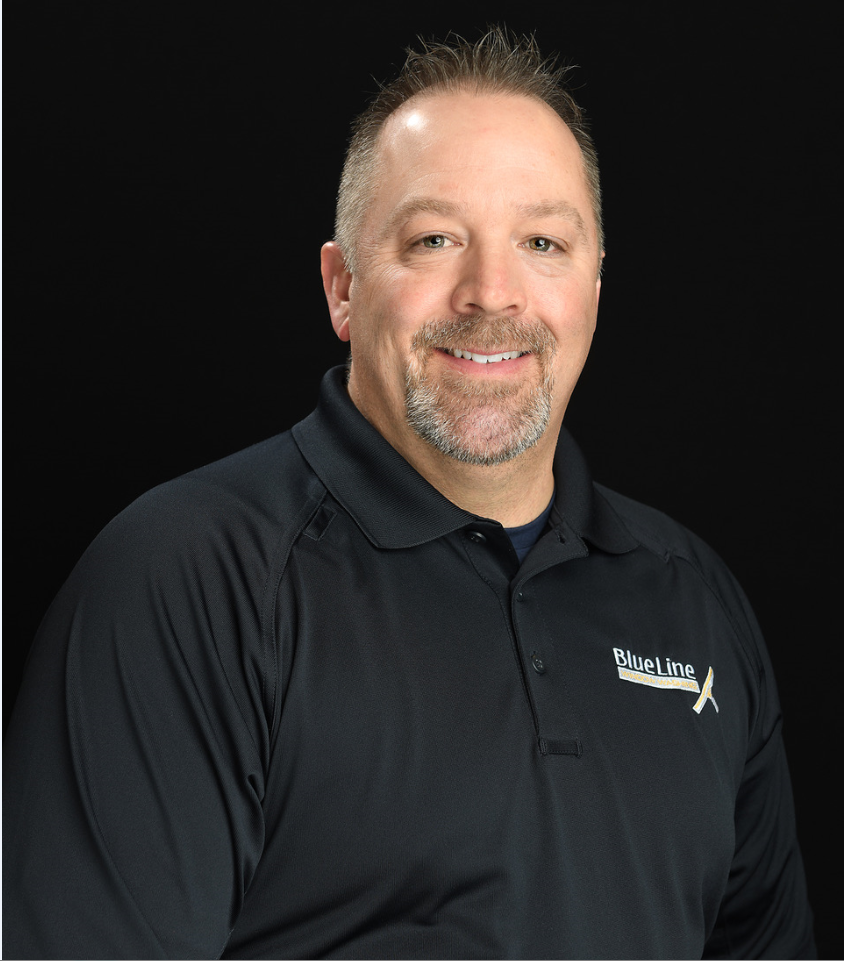 I grew up in Brookfield, Wisconsin, and am the youngest of seven children.  I attended college at the University of Wisconsin-Milwaukee where I played Division One baseball.  I graduated from UWM  in 1995 with a degree in Criminal Justice.  I began my law enforcement career at the Village of Menomonee Falls as a dispatcher and a Police Aide.  After attending the WCTC Police Academy, I was hired in 1996 by the New Berlin Police Department.  I spent 24 years at the New Berlin PD and had a number of different assignments while there.  I began in the patrol division and then after three years I became a Field Training Officer.  As part of my patrol duties, I often rode the police motorcycle while on patrol.  In 2005, I was assigned to work undercover at the Waukesha County Metro Drug Unit.  I returned to the New Berlin PD in 2008 and resumed my patrol duties.  I continued to ride the motorcycle and train new hires.  In 2014, I was fortunate to be promoted to the rank of detective.  I resigned from the department in good standing in 2020, to grow and scale BlueLine.
I have an amazing family along with my beautiful wife, Sarah.  We have a large, blended-family with seven children.  One of the main reasons for leaving the police department is because of family.  For much of my career I worked afternoons and missed out on a lot of family functions and events.  Putting my full-time effort into BlueLine will help not only to grow our business but will allow me more time to spend with my great family.